Canine and Feline Physical Rehabilitation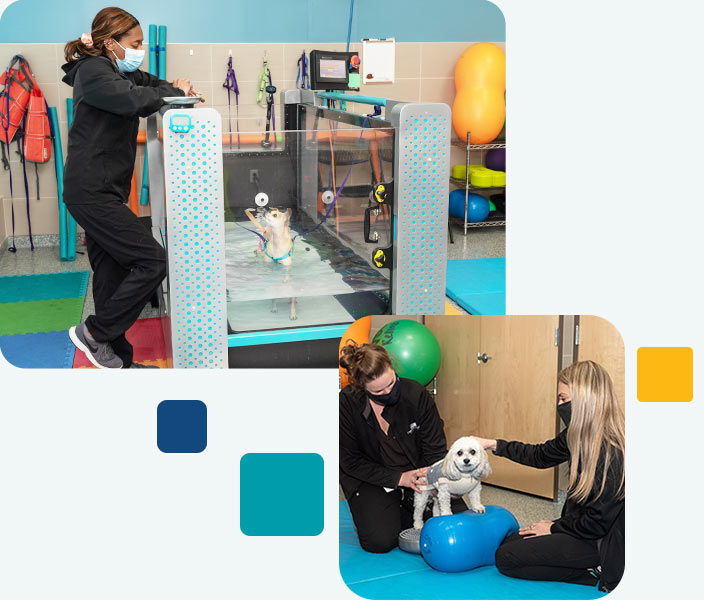 Rehabilitation can be a very important part of your pet's recovery from injury and surgery. For optimal recovery, rehabilitation exercises are important in the post operative period to regain range of motion and muscle. Our Canine Rehabilitation program is staffed with Certified Canine Rehabilitation Therapists (CCRT), Certified Canine Rehabilitation Practitioners (CCRP), Certified Canine Rehabilitation Veterinary Nurses (CCRVN) and Certified Canine Rehabilitation Assistants (CCRA).
The first rehabilitation visit involves a full assessment of your dog's abilities with multiple muscle and joint measurements. These measurements are used to assess muscle atrophy and range of motion of the joints. Several measurements are taken for future comparison.
The initial appointment lasts 60-90 minutes. A treatment plan will be made at this visit that may include cold laser therapy, ultrasound therapy or neuromuscular stimulation (NMES). Hydrotherapy will be discussed and a home exercise program will be developed.