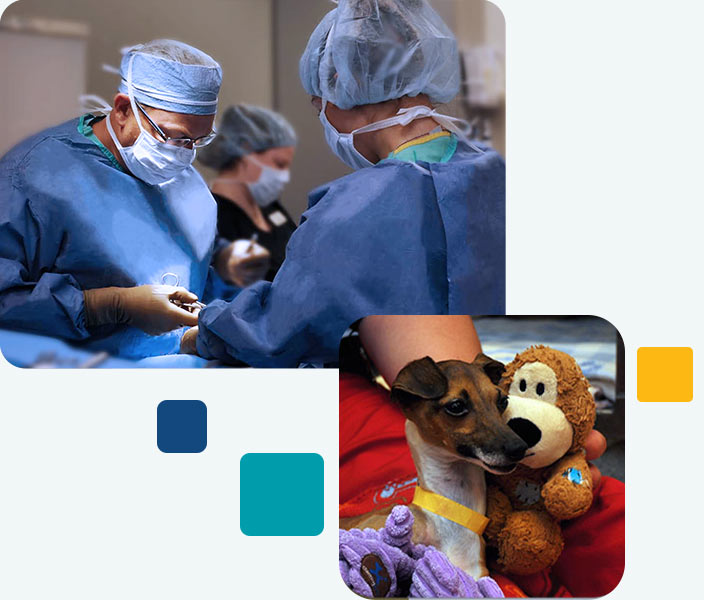 The board-certified veterinary surgeons at CVSS perform cardiac, or thoracic, surgery on dogs and cats. Our experienced surgical specialists can repair a variety of heart defects or diseases in dogs or cats including congenital defects and acquired diseases, ranging from deformed valves in your pet's heart to the abnormal narrowing of your pet's vessels that alter normal blood flow.
Your pet may be referred to us for cardiac surgery after receiving a complete evaluation by a veterinary cardiologist. Together, we will review options for your pet's cardiac surgery and review the surgical plan, including outcomes and potential risks. 
We collaborate closely with CVCA Cardiac Care for Pets in all three of our Maryland locations. Our focus is on the improved and sustained quality of life for your pet.
Types of Cardiac Surgery performed at CVSS include:
Heart Based Tumor
Patent Ductus Arteriosis
Pericardectomy
Persistent Right Aortic Arch