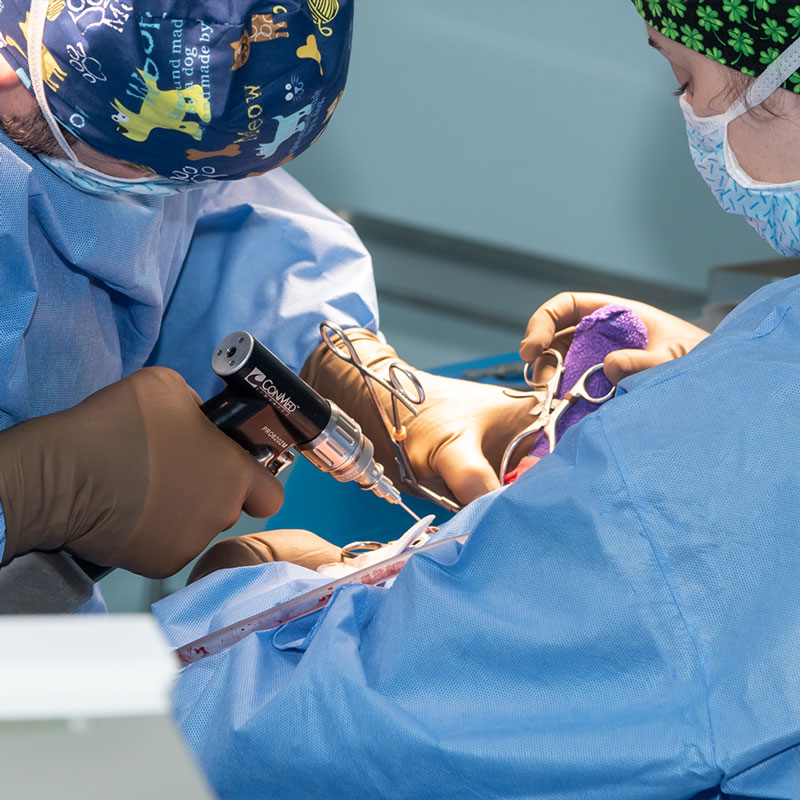 Chesapeake Veterinary Surgical Specialists established its internship program in 2000. For more than 20 years, our practice has proven incredible success in helping surgical interns achieve their goal to become board-certified veterinary surgeons. The majority of CVSS interns wishing to further their education with residency training have been successful in meeting this goal. We presently admit up to three interns per year, each of which will be considered as a potential resident candidate at CVSS the following year.
The goal of the surgical internship at Chesapeake Veterinary Surgical Specialists is to prepare the intern to be a strong candidate to obtain a surgical residency the following year. In order to meet this goal, our interns are challenged to develop strong clinical skills, surgical and medical knowledge to manage our surgical patients, develop adequate tissue handling in surgery, and increase their knowledge base of anatomy and physiology.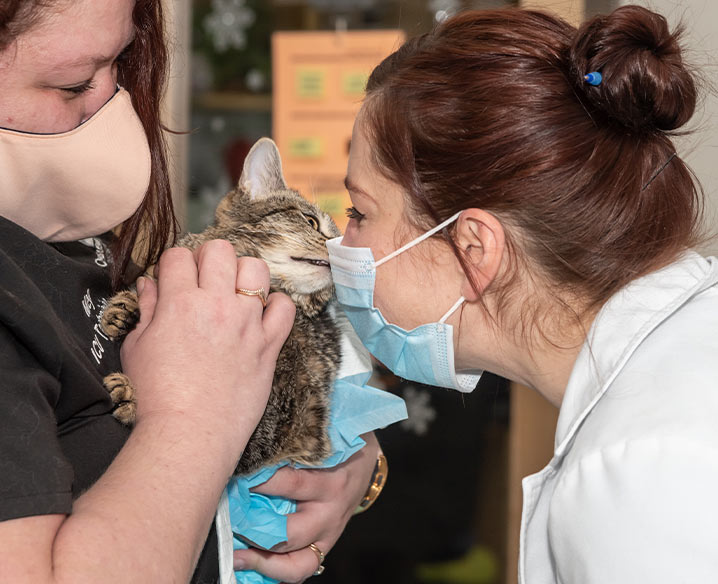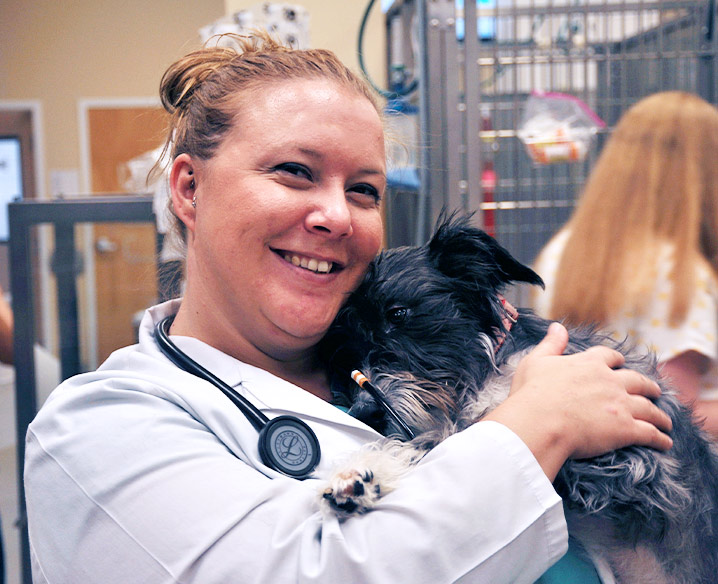 Our ideal surgical intern will possess excellent communication skills, enjoy working in a highly interactive team environment, and be committed to providing excellent patient care. They must have successfully completed a small animal rotating internship and have a strong desire to advance into a surgical residency. The intern will be expected to participate in didactic rounds held each week, as well as daily patient rounds. All interns will work closely with the surgeons in patient examinations, pre-operative and post-operative patient care, surgical procedures, patient discharge and communications with owners. Interns and residents are on a rotating schedule to assist the boarded surgeons on call on weeknights and on weekends. The interns will have the option to present a formal presentation and pursue a simple project for publication in a preferred journal.