Advanced Soft Tissue Surgery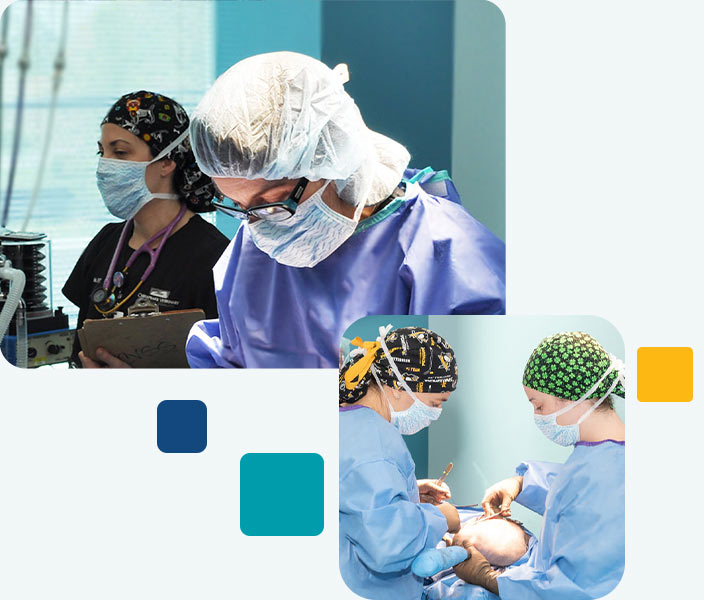 Our board-certified veterinary surgeons are skilled and highly trained in a variety of soft tissue surgeries for dogs and cats to address injuries or abnormalities of the reproductive, gastrointestinal and respiratory systems, as well as reconstructive and reparative procedures of the ears and jaw, tracheal repair and laryngeal paralysis, skin grafts, mass removals and more. 
We are well qualified to address your pet's surgical needs with excellent surgical care, vigilant anesthetic monitoring and comprehensive pain prevention and management. 
We are committed to improving the quality of life for our patients and strengthening the human-animal bond.
---
The advanced soft tissue surgeries we perform include, but are not limited to:
---
Our surgeons are specialists who have received extensive training after veterinary school and are referred to as "Diplomates of the American College of Veterinary Surgeons" (abbreviated DACVS or DACVS-SA [Small Animal]) or "board-certified veterinary surgeons".  Our Board-Certified Veterinary Surgeons have experience and training in advanced surgical procedures.  Read more about our Board-Certified Veterinary Surgeons.
For more information about preparing for your pet's surgery, please review our Guidelines to Help Prepare for Your Pet's Surgery.